Broadband Available to Area Businesses


---
08/10/2018
The News and Farmer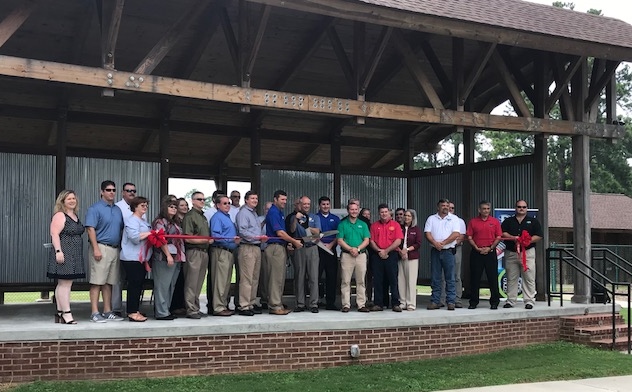 Local officials have been talking about the need for the area to have broadband for a while; and, now a partnership among cooperatives is working to bring internet service to commercial businesses in Jefferson County by the end of the year.
Pineland Telephone and Jefferson Energy Cooperative are working together to make broadband internet service available.
On Friday, July 27, officials, chamber members and others gathered at the Helen Clark Memorial Park in Louisville for a ribbon cutting.
"Rural America lacking the broadband service needed to compete globally is on everyone's radar, with Georgia and national legislation being considered so that improvements can be developed," Pineland Telephone stated in a press release. "Instead of waiting on funding and policies that may not come, cooperatives working together determined a way to make advancements in the communities in which they serve."
Cost is a main obstacle to bringing broadband to rural areas. Partnerships between businesses, such as the one between Pineland and Jefferson Energy Cooperative, allow interested parties to share not only expertise but also expense.
"The Chamber is excited for this partnership between Pineland and Jefferson Energy Cooperative," said Jefferson County Chamber of Commerce President Amy Howard. "Both are not only strong community partners but also strong chamber partners. That's invaluable. Jefferson County will benefit greatly from their investment in our community."
"This puts us a step ahead of where everybody else wants to be," Jefferson County Commission Chairman Mitchell McGraw said, "I'm excited to see the new opportunities this brings to us."
Wrens Mayor Lester Hadden said, "On behalf of the mayor and council of the City of Wrens, we want to congratulate Pineland and Jefferson Energy on this new business venture in Jefferson County and we want to welcome them to Wrens, Ga."
Hadden also said he and the council are proud to have Pineland and Jefferson Energy as an important part of the community.
Service is active now in parts of Louisville and Wrens should be coming on-line by fourth quarter 2018.
http://www.augustachronicle.com/news/20180809/broadband-available-to-area-businesses
ADD PAGE
As you navigate our website, you can use the "Add Page to Report" button to add any page or property to a custom report that you can print out or save.