Charles Lewis has crossed state four times with BRAG


---
06/05/2017
By: Parish Howard Editor/Publisher The Jefferson Reporter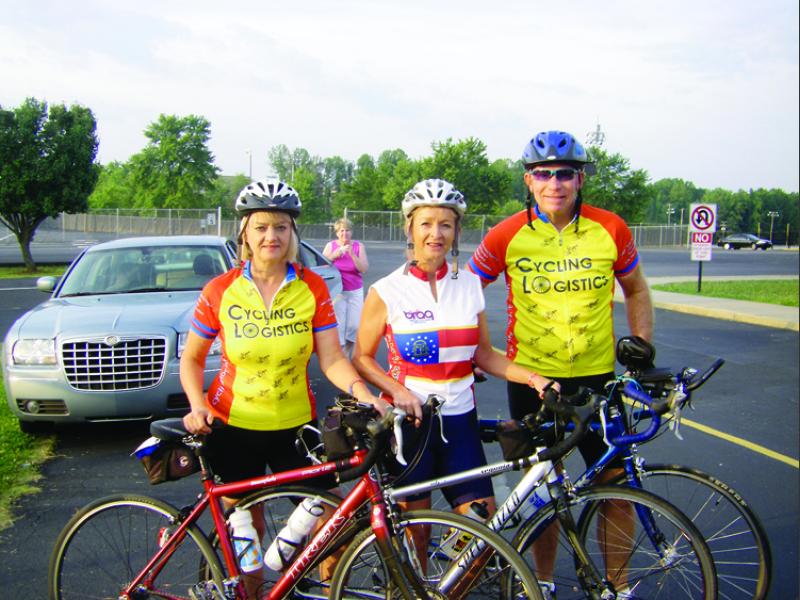 Every June for the last six years Louisville's Charles Lewis has been touring Georgia's back roads from a bicycle seat.
"When you aren't boxed in with everything whizzing by, you do get a greater appreciation for the landscape and the beauty that we have here," Lewis said.
Next week he will be one of around 1,200 Bike Ride Across Georgia (BRAG) participants who will be pedaling about 350 miles from Athens to Brunswick over the course of a week.
For more than a decade he has participated in Paddle Georgia weeklong events down Georgia Rivers and every year, he said he saw fellow paddlers sporting BRAG T-shirts. He asked and they told him about the organization.
At the time, he said, he didn't even have a road bike.
"Then I visited a friend in San Diego and he had just gotten a new bike and we took a ride together," Lewis said. "He ended up letting me have his old bike."
Now, every year, in early spring he takes the bicycle down from the rafters of his garage, dusts it off and oils it up to begin about six weeks of training for the big BRAG ride.
"Usually, I'll ride two or three times a week, usually 15 to 20 miles," Lewis said. "That's a good training ride. I mean you don't have to go the whole distance. That's about how far you go between rest stops."
During the actual BRAG event each year cyclists average 50 to 60 miles a day with rest stops every 18 miles or so.
"It's not a race. It's a fun ride. The rest stops are really fun because there's always a bunch of people around, you get to have a snack and a chat," Lewis said.
Click here for the full article.
ADD PAGE
As you navigate our website, you can use the "Add Page to Report" button to add any page or property to a custom report that you can print out or save.