Meet Louisville City Cemetery's Inhabitants


---
10/03/2018
The News and Farmer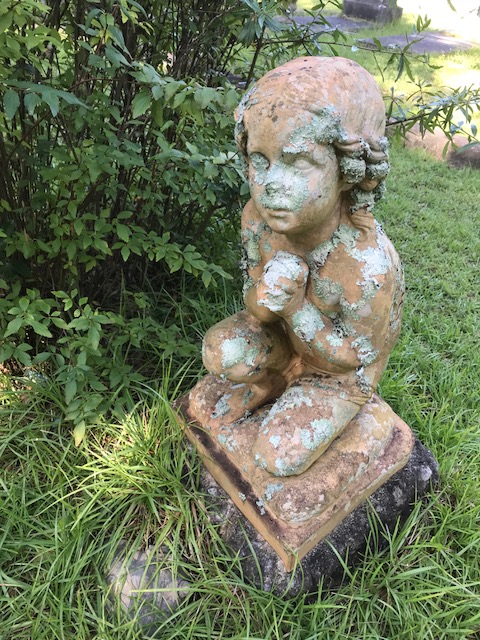 There's a place in town where history lays dormant, awaiting visitors to learn its tales. This place, and others like it, tells us who helped create the town or city where we live. If it answers questions, it gives us other questions to ponder as we leave. Each stone or marker tells a story, if only briefly.
We look at the markers or gravestones and may see names of people we've heard about, people who brought change or progress to our town. Maybe we see names of people that were on the other side of that, people who were notorious.
Wander around a cemetery and you may find the most interesting things. Louisville has several cemeteries. One is a Revolutionary War cemetery. Some tombstones list dates hundreds of years ago.
The Jefferson County Chamber of Commerce and the Historical Society are presenting a tour of the Louisville City Cemetery Sunday, Sept. 30, and features portrayals and presentations highlighting some of the community's famous and infamous residents.
"The Chamber is excited to partner with the Historical Society to present this cemetery tour. History is such an important part of Jefferson County; it's vital we preserve that history and share it. This is the Chamber's first cemetery tour; and, it's our hope this event can grow each year to include different cemeteries throughout the county," Amy Howard said. Howard is the president of the Chamber.
"The Historical Society has worked diligently to provide research on the histories of the families we are featuring. Patricia Edwards and Lorna Booth have taken a great interest in providing the most accurate and interesting information available to those attending the cemetery tour. They have also taken great care to assure the actors are paired with the most fitting portrayal," she said.
"I encourage everyone to attend and bring your families. This will be a fun event. As a reminder, trees roots sometimes make paths uneven in the cemetery, so we ask everyone wear appropriate shoes and be mindful when walking. There will be chairs scattered throughout the cemetery for anyone who may need to sit during the tour," Howard said.
"There are about eight families we are featuring on the tour. Tour groups will stop at each of their gravesites to learn more about who they were, what they did, why they were here and about their impact on Louisville and Jefferson County. Other gravesites will be marked and mentioned in passing for self-tours after the guided tour. The tour will be of gravesites in the oldest section of the cemetery and will begin on the Academy Drive side, close to the AA building," she said.
"The Historical Society will also have a booth that you can visit and learn more about their projects. The Historical Society is looking to recruit new members, ones who are interested not only in our county's history but also in preserving it."
After the tour, there will be a cup of apple cider and a chance to learn about the Jefferson County Historical Society's engaging projects and work.
Howard said tours are every 20 minutes beginning at 3 p.m. Purchase tickets at the Chamber of Commerce or the Historical Society, both in Louisville.
Each tour group will have a limited number to allow the best interaction with the presenters. Tickets are $10 for an adult, $5 for students and free for children younger than 6. Tickets can be purchased at the Chamber of Commerce, Historical Society or on the Chamber's website.
http://www.augustachronicle.com/news/20180928/meet-louisville-city-cemeterys-inhabitants
ADD PAGE
As you navigate our website, you can use the "Add Page to Report" button to add any page or property to a custom report that you can print out or save.